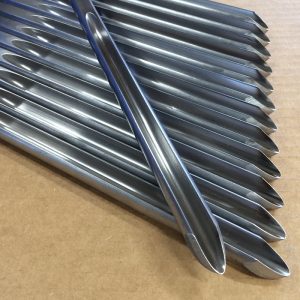 Turner's Edge
$ 90.00
Turner's Edge woodturning tools are manufactured by Robust.  We start with premium high-speed steel, heat treated to 64 Rockwell C.

The hardened tools then go through a proprietary metallurgical process, increasing cutting edge hardness to 1880 Vickers (75+ Rockwell C). This treatment is diffused into the metal and will not flake, peel or chip.

The results: Longer edge holding and smoother chip ejection from the polished parabolic flute.