1/2 Detail / Spindle Gouge – with 16″ Maple Handle
$ 109.00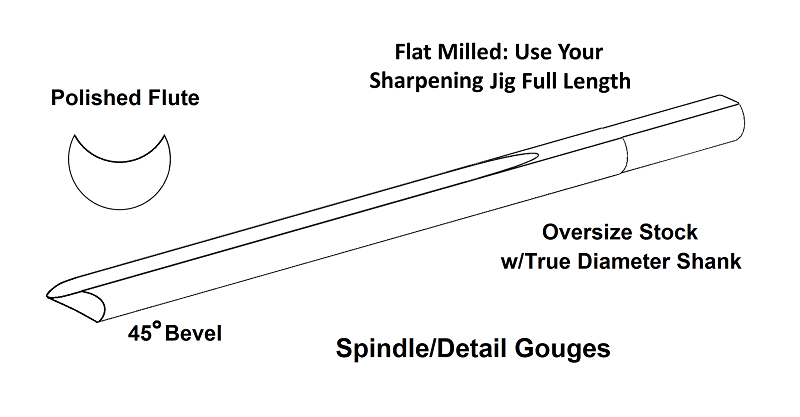 The strong 1/2″ spindle/detail gouge has a flute with shallow radius. We use the American method of gouge measurement, which means the shank is 1/2″ diameter.
Shipped with a 45 degree grind, many turners sharpen these types of gouges to a sharper angle, and sometime add a secondary bevel. Like all of our tools, it is made from premium nitrided high speed steel.
Many turners who are primarily bowl turners find these much friendlier for spindle turning than using a skew. The handle is hard maple with a stainless steel ferrule. Also available unhandled.