Robust lathes are only sold direct and by the Woodturning Professionals listed below. These dealers regularly use Robust lathes for their personal work and many teach on them as well.  When you speak to a Robust Dealer you can be sure you are speaking with someone who knows woodturning and more than a little about Robust lathes. Not just anyone gets to do this.
Robust dealers don't compete on price, a firm policy that honors the investment you make when you purchase a Robust lathe. While there are no geographical restrictions on any of our dealers, you may find it advantageous to work with someone close to you or with someone you already know.  Feel free to contact any of them or Robust directly.

---
Robust Dealer Map
Click on a number to see the dealer info.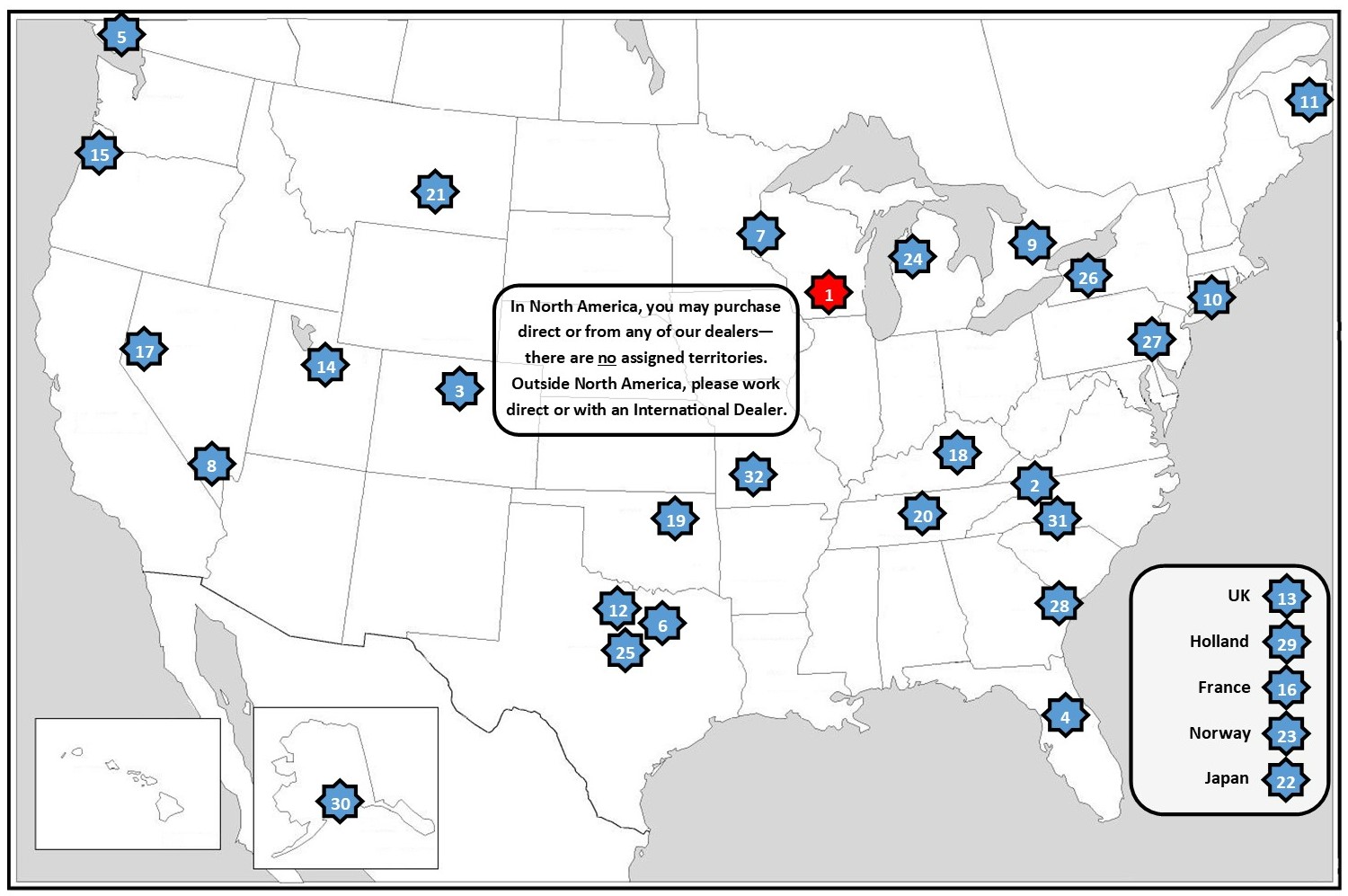 Geiger's Solutions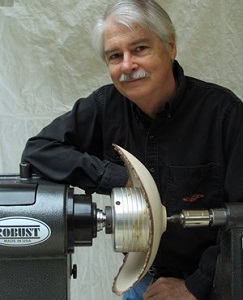 Geiger's Solutions
Newberry, Fl 32669
Phone: 352-354-3314
Email: dongeiger4@gmail.com
www.geigerssolutions.com
Don Geiger: I have learned from my 28 years as manufacturer's rep that product quality and customer
support are paramount. I believe Robust meets these standards. As a Robust dealer and an experienced
woodturner, I provide customers with knowledgeable guidance and local support.
The Ellsworth School of Woodturning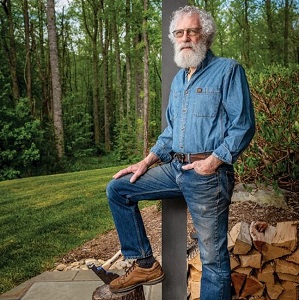 The Ellsworth School of Woodturning
Weaverville, North Carolina
Phone: 215-527-7928
Email: david.ellsworth3@gmail.com
www.ellsworthstudios.com
David Ellsworth: It is a pleasure to represent a company that builds custom machines that are the finest
quality, best design and most versatile wood lathes made today.
Trent Bosch Studios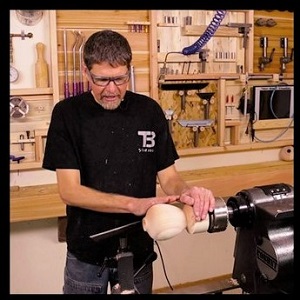 Trent Bosch Studios
Fort Collins, Colorado
Phone: (970) 218 6453
Email: trent@trentbosch.com
www.trentbosch.com
www.trentboschtools.com
Trent Bosch: I have a lot of lathes in my shop and my Robust American Beauty is my favorite, not
because I make anything different on it than I would on any of the other lathes, but because of how
enjoyable it is to use. I am proud to be a Robust distributor because I really believe in the product.
Bow River Woods/Wood to Works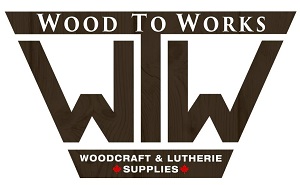 Wood to Works (Canada)
CHILLIWACK, BC LOCATION:
Phone: 604-795-3462
email: sales@woodtoworks.com
COURTENAY, BC LOCATION:
Phone: 250-331-9392
Email: caleb@woodtoworks.com
www.woodtoworks.com
Turning Wood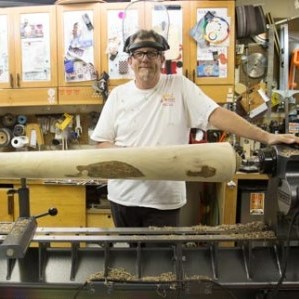 TURNING WOOD
Plano, Texas 75074
Phone: (972)424-7958
Email: Steve@turningwood.com
www.turningwood.com
Steve Worcester: Robust combines all the features I want in a lathe, everything operates smoothly and
the way it is supposed to. Plenty of power and everything works the way precision machinery should, no
fiddling. I am very proud to join the Robust family and sell and support the finest lathes available.
Alan and Mary Lacer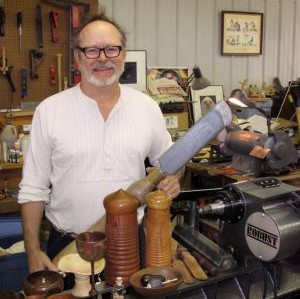 Alan Lacer Woodturning
River Falls, Wisconsin
Phone: 715-426-9451
Email: alan@alanlacer.com
www.alanlacer.com
Alan Lacer: Robust lathes are rugged and solid machines. The sliding headstock on the American Beauty
places these lathes at the front of the pack. The standard stainless-steel ways on all models leads to an
effortless glide of the banjo and tailstock. The Tilt Away feature is a real innovation.
Woodworkers Emporium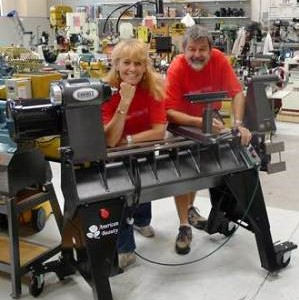 Woodworkers Emporium
Las Vegas, Nevada
Phone: 702-871-0722
chbwwe@gmail.com
www.woodworkersemporium.com
Christian and Jeri Brisepierre: A frequent question from customers is "where is it made?". Truly
American made machines are fairly rare in the woodworking field. Now, for the lathe, we have a series
of high-quality machines made by Robust.
Woodchuckers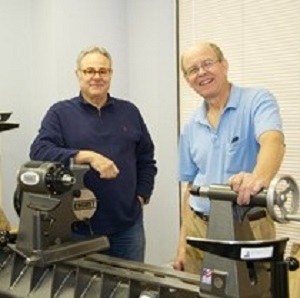 Woodchuckers
Toronto, Ontario, Canada
1-800-551-0192, Ext 21
Email: marc@artisticwoodchuckers.com
www.woodchuckers.com
Marc Solomon: We are excited to add such a well thought out and well-built family of lathes to our store.
Most importantly is to have the full support and cooperation of the manufacturer behind the product.
Robust allows us this privilege.
The Woodturning Store
The Woodturning Store
Dix Hills, New York
(631) 421-TOOL (8665)
steve@thewoodturningstore.com
www.thewoodturningstore.com
Steve Fulgoni: I own three PowerMatics and a custom Nichols lathe. I have been tweaking them for
years, trying to make a great lathe but couldn't get what I wanted. When my American Beauty arrived,
my search was over, I found my dream lathe!
Steve Kennard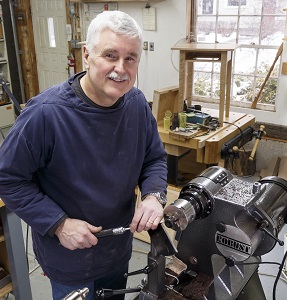 Steven Kennard Studio and Gallery
Canning, Nova Scotia, Canada
Phone: 902-582-3795
email: steven@stevenkennard.com
www.stevenkennard.com
Steven Kennard: My woodturning career spans 40 years and 3 countries and during that time I have
turned on many lathes – my Robust American Beauty outshines them all in every respect. The quality of
the engineering is fantastic and the finish and attention to detail can only be described as superlative.
Chucks Plus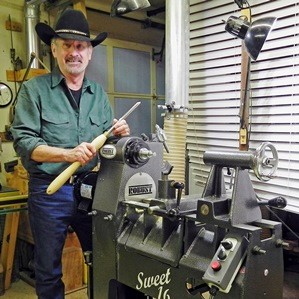 Chucks Plus
Aubrey, Texas
Phone: 940-765-2123
Email: pjudkins@chucksplus.com
www.chucksplus.com
Paul Judkins: The decision to add Robust to our product offerings was really a "no brainer"! Their lathes
and accessories are unparalleled in their thoughtful design, fit and finish and quality. Without question
the Robust is the best overall lathe I have ever used.
Axminster Tools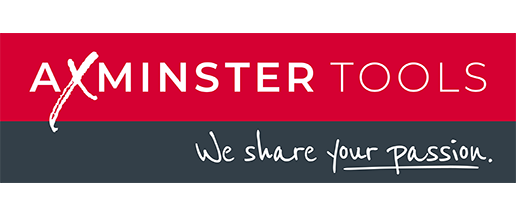 Axminster Tools
Axminster, Devon, United Kingdom
Phone: 03332 406406
Email: sales@axminstertools.com
www.axminstertools.com
Our exclusive UK agent: Robust Tools is pleased to have Axminster Tools represent our lathes and
accessories in the UK. Whether you're looking for a fully decked out American Beauty, or simply a
toolrest, Axminster should be able to attend to your all of your needs.
Craft Supplies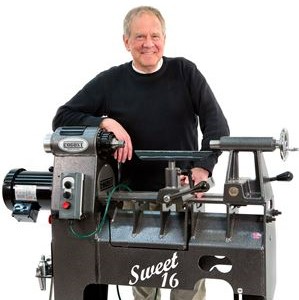 Craft Supplies USA
Provo, Utah
Phone: 800-551-8876
Email: rdurst@woodturnerscatalog.com
www.woodturnerscatalog.com
Roger Durst, Lathe Specialist: For over 25 years I've helped customers choose the very best in
woodturning tools and equipment. We are excited to offer Robust wood lathes and accessories. Each
lathe has an all-American fit and finish you can only get with a Robust.
Carl Jacobson -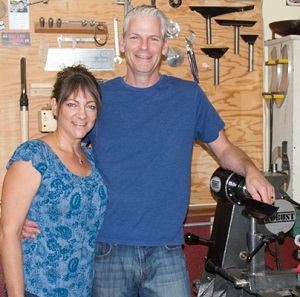 Carl Jacobson – The Woodshop
Sherwood, Oregon
Phone: 503-939-4565
Email: jacobson68@yahoo.com
www.thewoodshop.tv
Also, search for "Carl Jacobson" on YouTube
Carl Jacobson: Shortly after YouTube started, I started making woodturning videos. I now have over
260,000 subscribers. Robust lathes are unmatched in quality, and obviously designed by woodturners.
The craftsmanship along with the seven year warranty, speaks volumes for everyone at Robust!
Bordet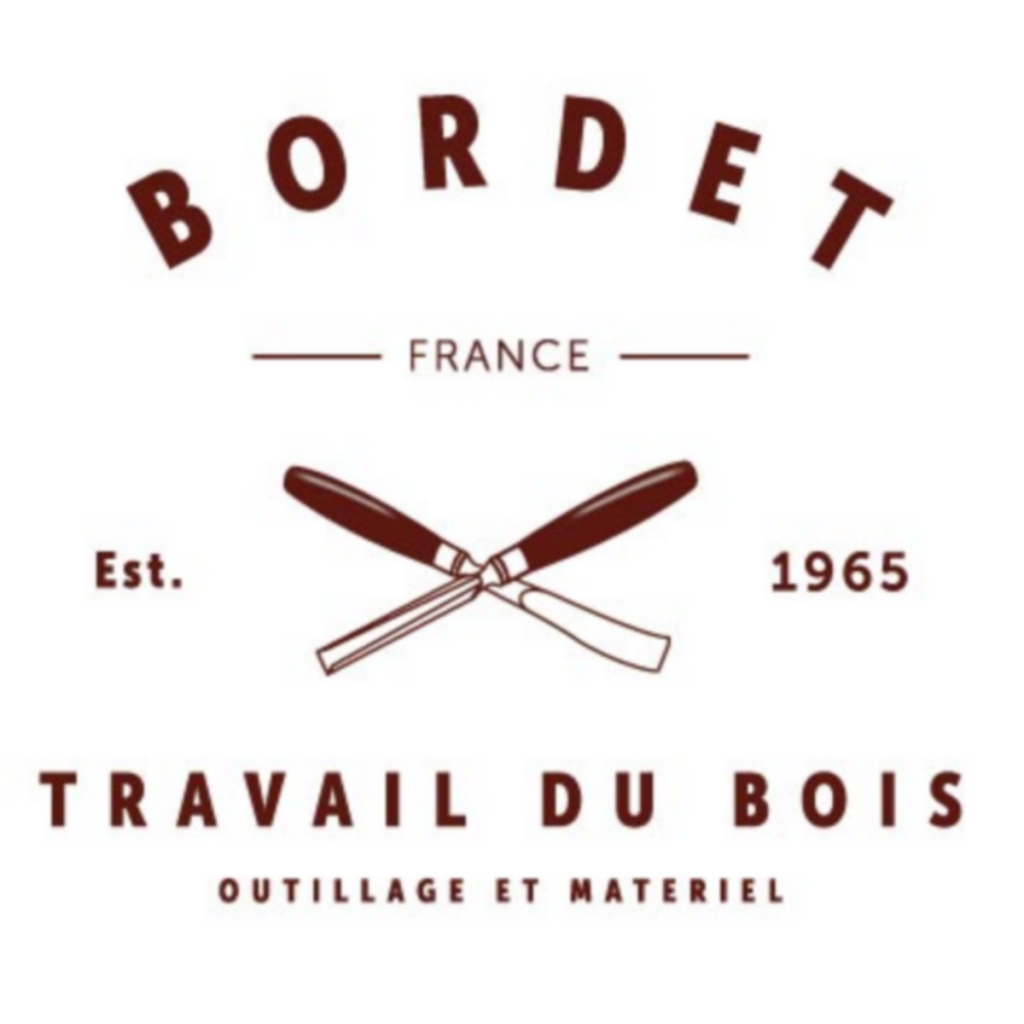 BORDET (France)
NEUILLY SUR MARNE, FRANCE
Phone: 00331 41 53 40 40
Email: contact@bordet.fr
www.bordet.fr
Bordet: Here in France through prestigious brands, we try to offer the best in woodworking machinery
and tools. Then it was obvious for us to propose to our customer beautiful Robust lathes.
Joe Osolnik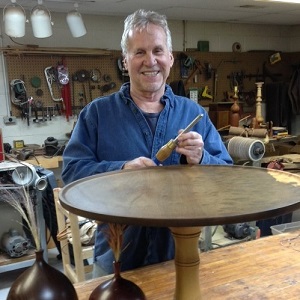 Osolnik Machinery & Supplies
Berea, Kentucky
Phone: 859-893-0965
Email: osolnikj@osolnikmachinery.com
www.osolnikmachinery.com
Joe Osolnik: It is especially an honor to add the Robust Lathes to our distributorship. The precision of
build that goes into these lathes represents the thoughtfulness for the turners needs and use.
Special Note: Joe is the son of Rudy Osolnik, considered by many the Grandfather of Woodturning. Rudy
helped design the first Powermatic 3520.
Woodturning with Tim Yoder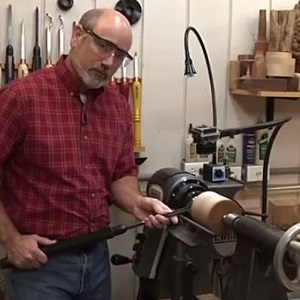 Woodturning with Tim Yoder
Tulsa, Oklahoma
Phone: 918-508-6425
Email: info@wtwtim.com
www.wtwtim.com
Also, search for "Tim Yoder" on YouTube
Tim Yoder: I have had the chance to turn on most of the lathes on the market today. None are as well
designed as the 'Made in USA' Robust line of lathes. From the rust proof stainless steel ways to the
patented Tilt Away tailstock Robust has thought of everything a turner might need in a lathe.
John Jordan Woodturning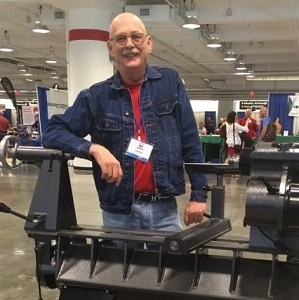 John Jordan Woodturning
Cane Ridge, Tennessee
Phone: 615-941-1247
Email: john@johnjordanwoodturning.com
www.johnjordanwoodturning.com
John Jordan: I've watched ROBUST with interest since the 2005 AAW Symposium, and was impressed
enough to start recommending ROBUST lathes. After a few years of that, it just made sense to become a
dealer. My American Beauty is the best lathe I have ever had.
Naoto Suzuki Woodturning Tools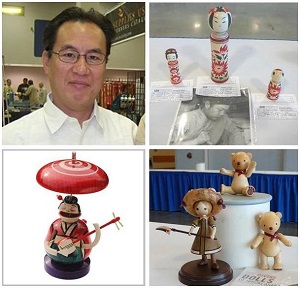 Naoto Suzuki Woodturning Tools (Japan)
Hamamatsu-city, Shizuoka-prefecture, Japan
Phone: 053 437 1219
Email: woodturning1@gmail.com
www.woodturning.jp
Naoto Suzuki: If you can imagine Craft Supplies USA located in Japan, then you can imagine my store. I
am surprised so many lathes are now made in China. In China the priority is always about price but in
Japan the priority is high quality first. We expect Robust lathes are of the very best quality.
VERKTOY AS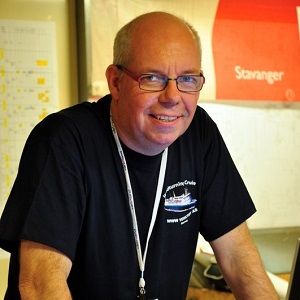 VERKTOY AS (Norway)
Stavanger. Norway
Phone: +47 51886800
Email: post@verktoyas.no
www.verktoyas.no
Odd Erik Thjømøe: Odd Erik is the Owner and Managing Director of WWW Verktoy AS based in
Stavanger, Norway. WWW VERKTOY AS specializes in the distribution and sale of woodworking, wood
turning and wood carving tools and supplies in Norway and throughout Scandinavia.
Sam Angelo Woodturning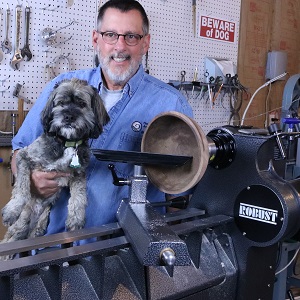 Sam Angelo Woodturning
Billings, Montana
Email: Samandcheryle@gmail.com
YouTube channel: https://www.youtube.com/channel/UCRZxyT3UUS8spkIZDAsaFnA
www.wyomingwoodturner.com
Sam Angelo: The quality of Robust lathes sets a high bar. The standard features, overall design, and
available options add up to making them the most versatile woodturning lathe on the market. It is a
pleasure to represent Robust Tools who stand proudly by the maxim: "Made in America".
Lyle Jamieson Woodturning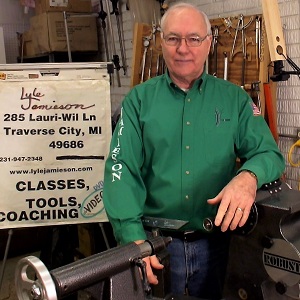 Lyle Jamieson Woodturning
Traverse City, Michigan
Phone: 231-947-2348
Email: lyle@lylejamieson.com
www.lylejamieson.com
YouTube channel: http://www.youtube.com/user/JamiesonLyle
Lyle Jamieson: I have been turning all my life and manufacturing and selling turning tools since 1988. It
is a pleasure to use the best, and have the versatility to do every kind of turning. I appreciate the quality,
engineering and attention to detail that Robust puts into every lathe.
Buffalo Woodturning Products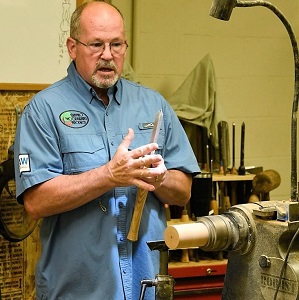 Buffalo Woodturning Products
Cheektowaga, New York
Phone: 716-391-2001
Email: joe@buffalowoodturningproducts.com
www.buffalowoodturningproducts.com
Joe Wiesnet: My tool buying is guided by this philosophy: "Buy It Once. Buy It Right." After careful
analysis, the Robust American Beauty was the only choice for me. Winning factors included the stainless-
steel ways, tilt away tail stock, ruggedness of all the components, coupled with an unmatched warranty.
Dovetail Wood Arts Studio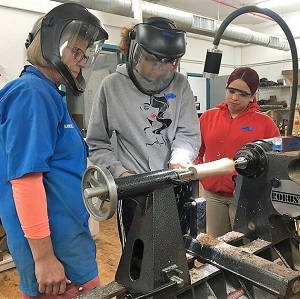 Dovetail Wood Arts
Jenkintown, Pennsylvania
Phone: 267-664-8610
Email: Suzanne@DovetailWoodArts.com
www.dovetailwoodarts.com
Suzanne Kahn: Suzanne has an American Beauty and three Scout lathes, and she and her students really
put them through their paces. As expected, Suzanne reports they continue to perform at a level that
make the other lathes in the workshop shudder!
Nick Agar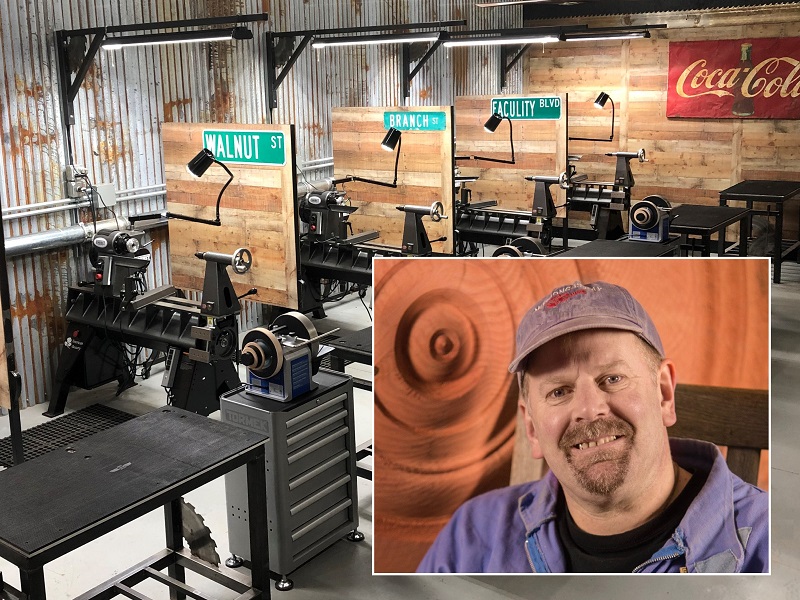 Nick Agar Studios
Brooklet, Georgia
Email: nick@nickagarstudios.com
www.nickagarstudios.com
The well-traveled Nick Agar: I have moved to America and opened a new Turning School in Georgia. It
was a no brainier to have a shop filled with lathes that ticked all the boxes. I chose American Beauty
lathes as they will cover everything I need both as both a teacher and a maker.
Ronald Kanne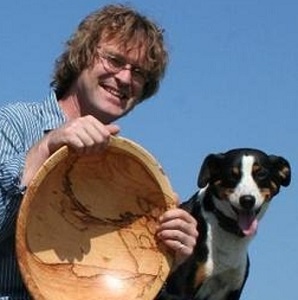 DE HOUTDRAAIERIJ (The Netherlands)
Wehl, The Netherlands
Phone: +31 653 173 580
Email: info@dehoutdraaierij.nl
www.dehoutdraaierij.nl
Ronald Kahn: Ronald is an accomplished turner and workshop instructor and uses his American Beauty
almost daily.
Hardware Specialties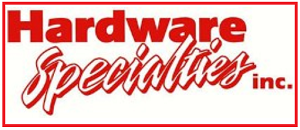 Hardware Specialties
Anchorage, Alaska
Phone: (907) 563-1312
Email: info@hsiak.com
www.hsiak.com
Please contact Amy for all your Robust needs in Alaska !
Robust Tools Headquarters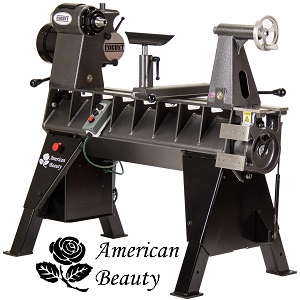 Robust Tools
Barneveld, Wisconsin
Phone: 608-924-1133
Email: info@turnrobust.com
www.turnrobust.com
We're proud to manufacture great lathes and woodturning accessories right here in the USA. Please feel
free to contact us directly or any of the fine dealers you'll find on this page.
Ralph Benson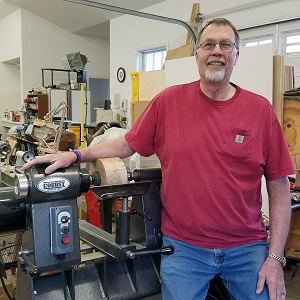 Ralph Benson
Reno, Nevada
Phone: 775-453-4742
Email: blcwoodworks@gmail.com
Ralph Benson: Ralph has been a Robust dealer since 2012 and offers installation services along with
individualized education for his Robust customers. He enjoys sharing his skills and experiences with
friends and customers alike.
Matt Monaco / Monaco Bowls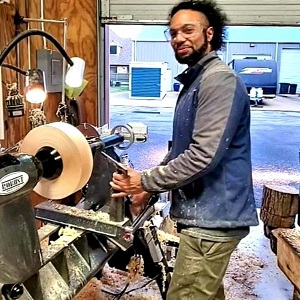 Matt Monaco Founder/Maker
Monaco Bowls
monaco.bowl@outlook.com
Springfield, Missouri
Cell:417-705-6189
The Woodturning Tool Store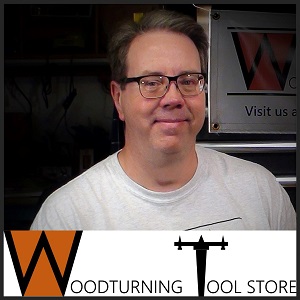 The Woodturning Tool Store
Allen, Texas
Phone: 214-924-3748
tod@woodturningtoolstore.com
www.woodturningtoolstore.com
Tod Raines: Our goal is to provide customers quality products and ensure that service and support
pleasant and hassle free. We supply tools manufactured specifically for us and tools manufactured by
other tool creators. We are excited to be a Robust Tool dealer.
Packard Woodworks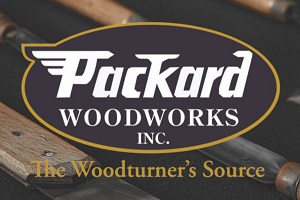 Packard Woodworks
Tryon, North Carolina
Phone: 800-683-8876
Email: sales@packardwoodworks.com
www.packardwoodworks.com
Brad Packard: Packard Woodworks has been supplying woodturning tools and supplies since 1992. We
also offer carving and woodburning supplies. We are proud to have Robust Tools lathes and accessories
in our catalog and online store.