View cart
"Auxiliary four outlet 110V E-box" has been added to your cart.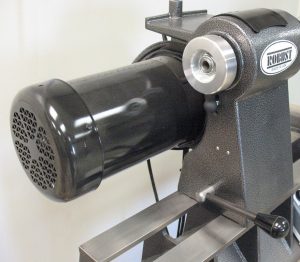 3 HP Upgrade (220 volt)
$ 330.00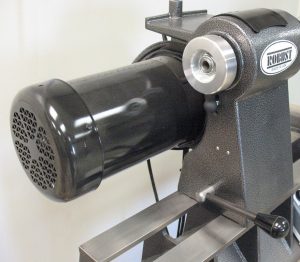 Why get the 3 HP?  It's a little like buying a pickup with the big V8 for those times you pull your RV over the mountains.  Because you will occasionally turn big wood with this lathe, you will appreciate the extra power. It's also much cheaper to order this option with the lathe, as you are just paying the incremental cost between the 2HP and 3HP.  If you order the 2HP and later want to change, both the motor and drive need to be replaced, and the retail value of these two items combined is greater than $1,000.
Compare
Related products
Quick view

16" Bed Extension

$

595.00

The bed extension increases spindle capacity 16". It is made from the same heavy materials as the lathe bed.  If you have a Tilt-Away, bolt the bed extension to the headstock end. Buy it with your lathe or add it later.

Add to cartDetails